You probably know by now:
too much sitting raises the risk of stroke.
But of course, you can reduce your risk – otherwise I wouldn't write this post, right?
Sitting & Stroke
A recent study (S. Thosar, Indiana University) among many others concluded:
when subjects sat still for 3 hours, blood flow in their leg arteries decreased significantly after the first hour.
HOWEVER, people who walked for 5 minutes at the end of each hour did not have any drops in blood flow.
What should you walk away with?
"

Walking breaks of just 5 minute may increase blood flow, 

thus improving circulation and preserving artery health

."
Great in theory but how can you apply this to your job?
Less sitting, more walking at work:
I know many of us feel distracted having to get up while perhaps we are completely engaged and focused on a task at hand. More, get up and walk to do what? After all, we have work to do.
More importantly perhaps, we lose track of time. How often have you started to work on a particular task and before you knew it 2 hours had past?
(On a side note; smokers get up more frequently than non-smokers! After all, they have a purpose, a need.)
Now, you could set an alarm to remind yourself to stand up and go for a walk at least once every hour. But, if you are sharing the office, it might be annoying to others.
Plus, having an alarm feels structured, like a task, like having to wake up in the morning (when we know we long for our lazy weekend mornings).
Walk more, sit less with this trick: guaranteed to work!
Drink MORE water!
By drinking more (water),  the (necessary) regular bathroom breaks will have you get up every hour.
If you want to or not, this "natural" remedy will support artery and heart health. And while you are walking (with purpose), make sure to engage in a few stretches.
For stretch ideas don't hesitate to check out this video on neck stretches or how about this one on back health: good-bye back pain or this stair case workout to blow off some steam & strengthen your legs?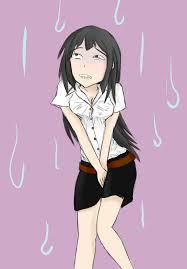 Drink more, sit less. Reduce your stroke risk one pee at a time.