Become a health conscious food shopper.
Food shopping can be overwhelming, can be confusing. Reading nutritional labels can be time consuming. But you can learn all that!
Do you
find food shopping overwhelming?

generally select the same food items week in & week out?

find nutrition fact labels confusion?
Are you
confused with all the health messages around you, what you can and cannot consume?
overwhelmed by marketing and their many health promises?
Guess what, you are NOT alone, it doesn't need to be that way and I have a solution. Let's go food shopping!
For most of us, food shopping can be overwhelming.
How could it not?
Stores are filled, stashed, jam-packed from top to bottom with lots of choices. How is one to decide?
More often than not, when food shopping,
we pick what we
are used to
like
grew up with
have become brand loyal to
might have seen our friends eat
might have been intrigued by due to marketing or advertisements
Changing habits can be a challenge, especially food habits.
Thus, let me support you in becoming a smart, health-conscious food shopper.
Few of us food shop with our health goals in mind.
Let's become smart, health-conscious food shoppers.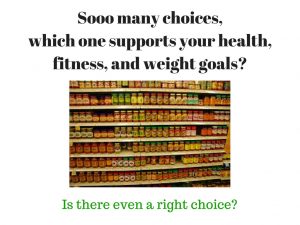 And let's be honest, the grocery store does NOT care if we choose a healthy product.
They just want to sell.
But, our health matters!
The health of our family matters.
Healthy food choices, healthy eating habits start with picking up the right food at the grocery store!
Become a health-conscious, smart food shopper:
Join me for a 60-75 min walk around a grocery store.
We will:
talk about your current food choices and explore, perhaps healthier alternatives or options you could buy instead, in order to switch things up
look at nutrition fact labels & how to use them &
review the ingredient list which sometimes tell us more about the healthiness of a product than the nutrition fact info
~
Let's go food shopping:
Become an educated, health-conscious food shopper
Mark your calendar: Our first trip to the grocery store will happen on Saturday, July 15 at 3 pm.
(if you missed the date, call for alternative dates)
Meeting point: in front of Merkur Markt at Landstraße.
Cost: €25/p.P. (max. 6 people per group)
Please register by calling Yvi @ +43 680-234-8277 or email at FiEnergy.Vienna@gmail.com
Become a smart shopper and make food choices that support your health goals!
Feel free to share with your friends, thank you!
Please follow and like us: