You sit at home and want something healthy to snack on. Something sweet but nothing processed, nothing too fatty or sugary.
You love ice cream but most chocolate ice cream is either loaded in fats, sugar or additives.
But you want something - preferable something cold, sweet, and chocolaty.
I come to the rescue:
sweet, creamy and chocolaty
CHOCOLATE ICE CREAM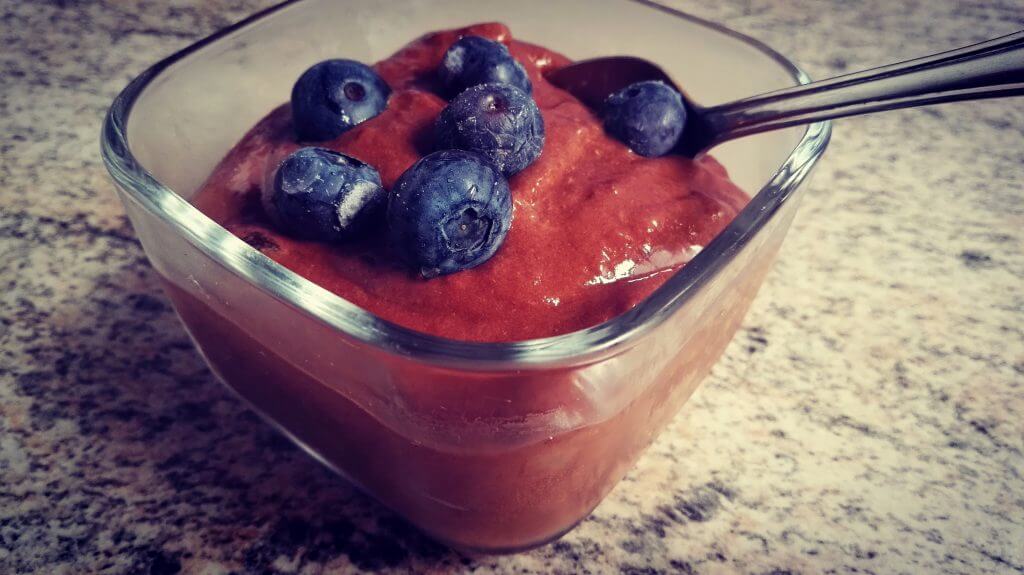 It doesn't get much easier than this. 2 ingredients.
And no, it's NOT for those of you who are fearful of a bit of fruit sugar or who follow low carb diets.
And yes, it pays having bananas at home as well as dark cacao powder.
The only downfall, you need to wait a couple of hours before you can indulge.
But okay, here it is. If you want to watch the short video or share with your friends, click here.
Homemade Vegan Chocolate Ice Cream - 2 ingredients: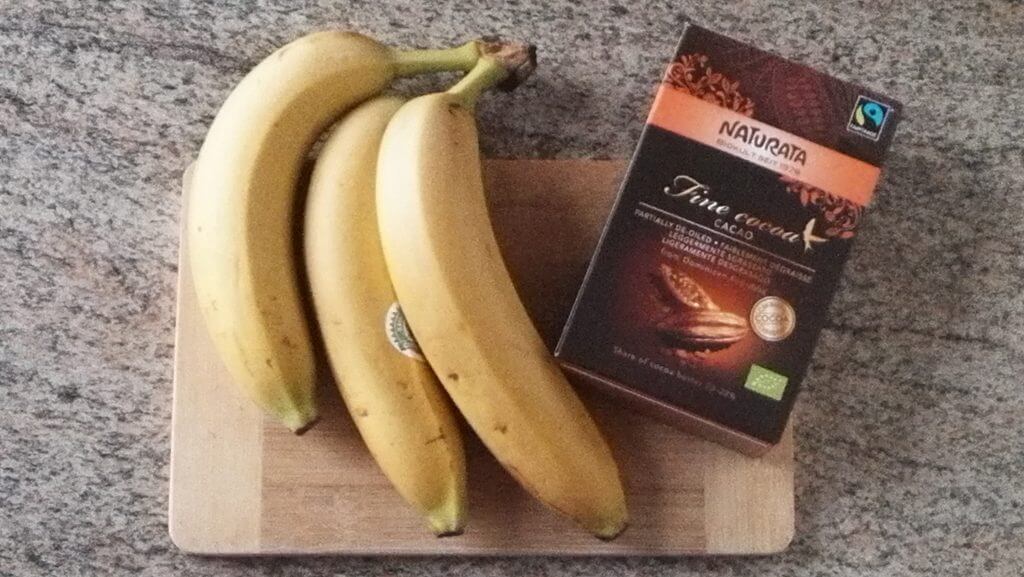 For 2 Servings You Need:
3 bananas
2 tbsp dark cacao powder
(if you like it sweeter, add 1 tbsp of sweetener of choice- I don't as I find it sweet enough)
Directions for Homemade Vegan Chocolate Ice Cream:
cut bananas into 2-3 cm thick slices
add to a freezer bag and freeze for at least 3 hours (in the freezer, of course)
.......wait, wait, wait.....
Now,
take bananas out of the freezer
add 1/2 of the frozen bananas to a cold bowl
add 2 tbsp of raw cacao powder
add the rest of the frozen bananas
start to blend slowly (hand held mixer or blender) but don't overblend
Done!
If you'd like you can put it back into the freezer for a bit (in case you overblended it).
ENJOY!
It's tough to only eat one serving - I have to admit. It's easy to eat the whole thing yourself.....but with everything balance is key.
Why is this a great recipe?
2 ingredients
no added sugar
no dairy
low fat (just from cacao)
sugar comes from bananas
good source of potassium, vitamin C & B6 and fibre but also antioxidants and even calcium, magnesium, and iron
no added ingredients such as stabilizers, aroma, preservatives, fats.....
chocolaty....particularly if you use HIGH QUALITY and great tasting cacao powder!
better alternative to store bought ice cream or other chocolate candy
home made 😉
The secret lies in the cacao powder!
The better the quality, the better the flavor.
Did you know raw cacao powder is said to contain "more than 300 different chemical compounds and nearly four times the antioxidant power of your average dark chocolate - more than 20 times than that of blueberries"?
And yes, there IS a DIFFERENCE between cocoa and cacao!
Please follow & like us 🙂
Please follow and like us: